Automatic 4 station rotary heat press
The machine can be used for sublimation type, solvent type ink color pictures and fonts by the heat transfer to print on cotton, linen, velvet, velvet-oriented material, and may also be used for planting hair burns and foam printing workmanship, economical and practical.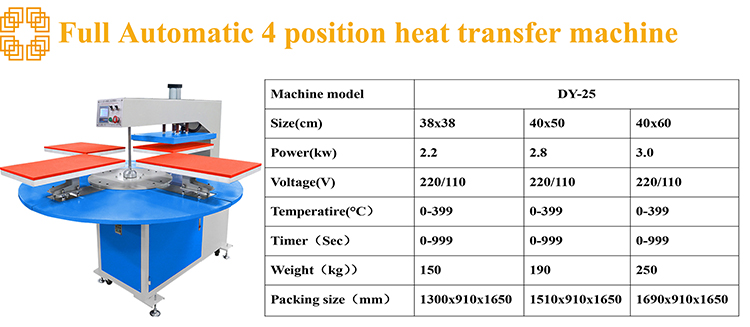 Features
1.Full-automatic motor employs rotary mode,High efficiency,time-store,power-store,easy operation;
2.Time and temperature digital display,stability and accuracy,temperature tolerance : ± 2℃;
3.The entire structure of machine is stable,difficult transformation,even work and low noise;
4. Full-automatic control,stable and even pressure ,max pressure 8kg/cm2.