The first step is tightened silk mesh on to screen frame;Air controlling to hold metal shelf ensure contact compactly with mesh surface;Hand wheel operated to make precision tension;Several pcs frame can be stretched meantime ensure same tension and correct overprint.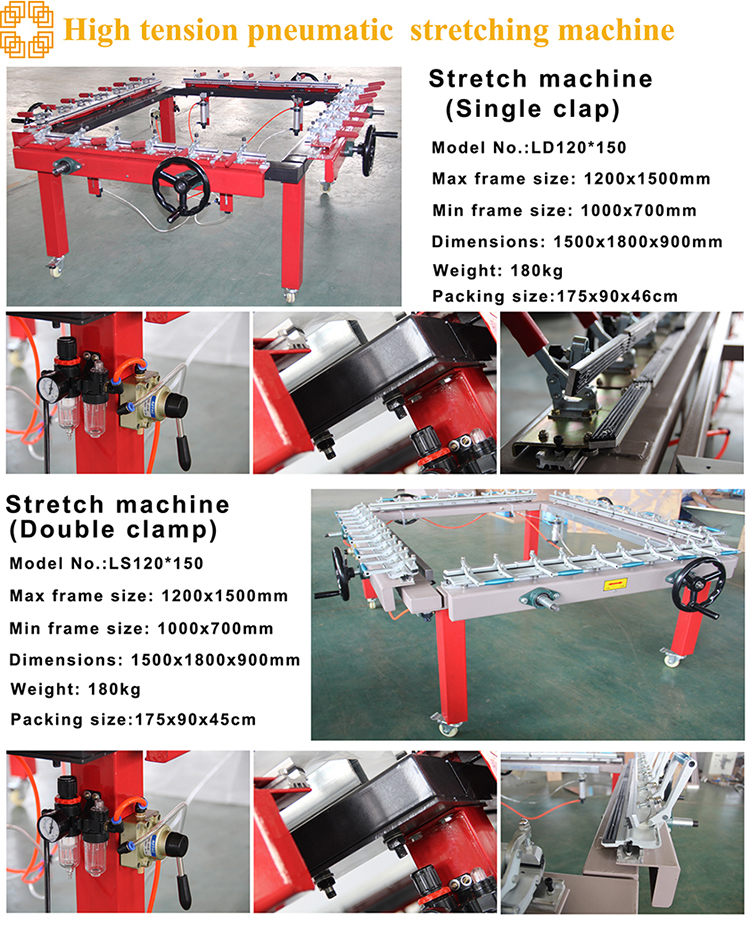 Features:
1. Use turbine force reducing device. Pull high force, stretching Mesh is easier .
2. The shape is not changed when tension reach 50 N / cm.
3. It can move and adjust screen size freely.
4. Suitable for all kinds of screen, efficient and quickly.
5. Special specifications can be customized.